Meet Our Lanie Girls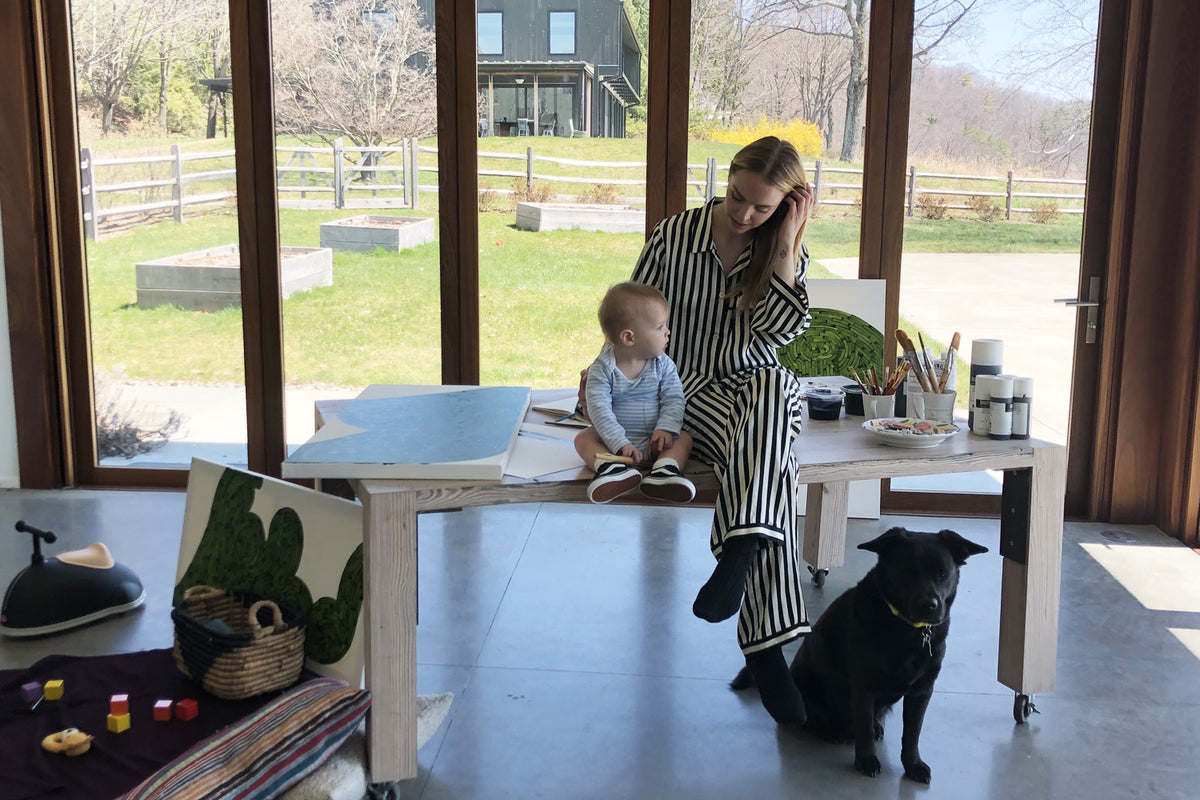 Kristen
"The thing I love most about being a mom is just having two little people in this world that unconditionally love me and always want to spend time with me and just having that bond that you can't really help with anybody else. It's very special and I cherish it"
Micky
"I love that being a mom made me a more compassionate person. Appreciating things from a new perspective can open your mind and heart in ways you'd never expect. To see your own mother from her shoes, or see your body come back to you after this journey of pregnancy and nursing. You will never look at things the same way again, and it makes you wonder what else you may have missed focusing on yourself for so many years! Also.. love seeing his smile when I go into his room first thing in the morning even if it's 6am💔😭"
Jordan
"One of my favorite things about being a mom is living life through her eyes, and being excited about things that I normally would take for granted. Hearing her laughter is truly my favorite thing on this planet."
Rocky
"Becoming a mom is truly life changing. It's only been 3 months, but the love I feel for Jones is unlike any other. When I look at him I can still hardly believe he is mine! I look forward to watching him grow and explore the world, and become his own person."
Q+A with Lanie girl
and Professional Surfer
Quincy Davis
How has your relationship with surfing evolved over time?
"I started surfing so young, my whole family surfs
so I learned from them. I was addicted I would stay
in the water all day every day when I was younger. I was
very competitive, I loved going on road trips to contests
with my friends and surfing in every division possible haha.
I think what has evolved is my competitive nature, I don't
compete anymore and I really enjoy free surfing now,
trying different boards in different conditions."
Read the full interview here
About Morgan
Born in New York City, Morgan is the third generation in a family of fashion. Inspired in large part by her mother, designer Jill Stuart, Morgan set off on a similar path. Growing up, Morgan expressed her creative energy through oil painting and illustration. After her studies in fashion at Cornell University and Central Saint Martin's, Morgan began designing for the Jill Stuart brand. Morgan's love and affinity for drawing led Morgan to create a collection combining both mediums: illustration and lingerie.

Morgan debuted her first collection for Holiday 2014 with lingerie and sleepwear. Her classics include silk pajamas and embroideries with Morgan's hand-drawn illustrations. She is known for making lifestyle pieces that can be worn both as sleepwear and ready-to- wear. Morgan Lane is also your "go to" for personalized monogrammed gifts and sleeping masks. Her fun and effortless approach to luxury intimates is represented in each and every piece she creates.

Morgan Lane is represented by an image from Morgan's personal drawings — a doll named Lanie; Lanie is a muse of sorts who defines the playfulness, enchantment and mischief that belongs to the Morgan Lane girl.
In Spring 2017, Morgan launched swimwear, after her experience launching the Women's line for Solid and Striped. With the launch of swim, Morgan Lane becomes a truly versatile brand, offering everything one would need for the most luxurious vacation. Each piece in the collection can be worn interchangeably, adding value to any wardrobe: the bathing suits double as bodysuits, the sleepwear doubles as beachwear, the cashmere doubles as sleepwear, and the bras and intimates offer details you don't want to hide.
At Morgan Lane, we want to emphasize the importance of doing your part to stop the Coronavirus spread by wearing a face mask. For every mask purchased a portion of the sales will be donated to Project Hope - a healthcare organization that is currently providing millions of pieces of lifesaving equipment during the coronavirus pandemic to hospitals throughout the duration of the outbreak.